Tan Tara Thanksgiving To-Go
Let Chef Bobby Do The Hard Work For You.
Enjoy spending your day with friends and family and not stuck in the kitchen!
Print Your Thanksgivng To-Go Menu Order Form Here.
Orders must be received by Wednesday November 19th 2014
Orders can be picked up on Thanksgiving between 9am and 12pm. Any questions please contact Bobby at 694-0366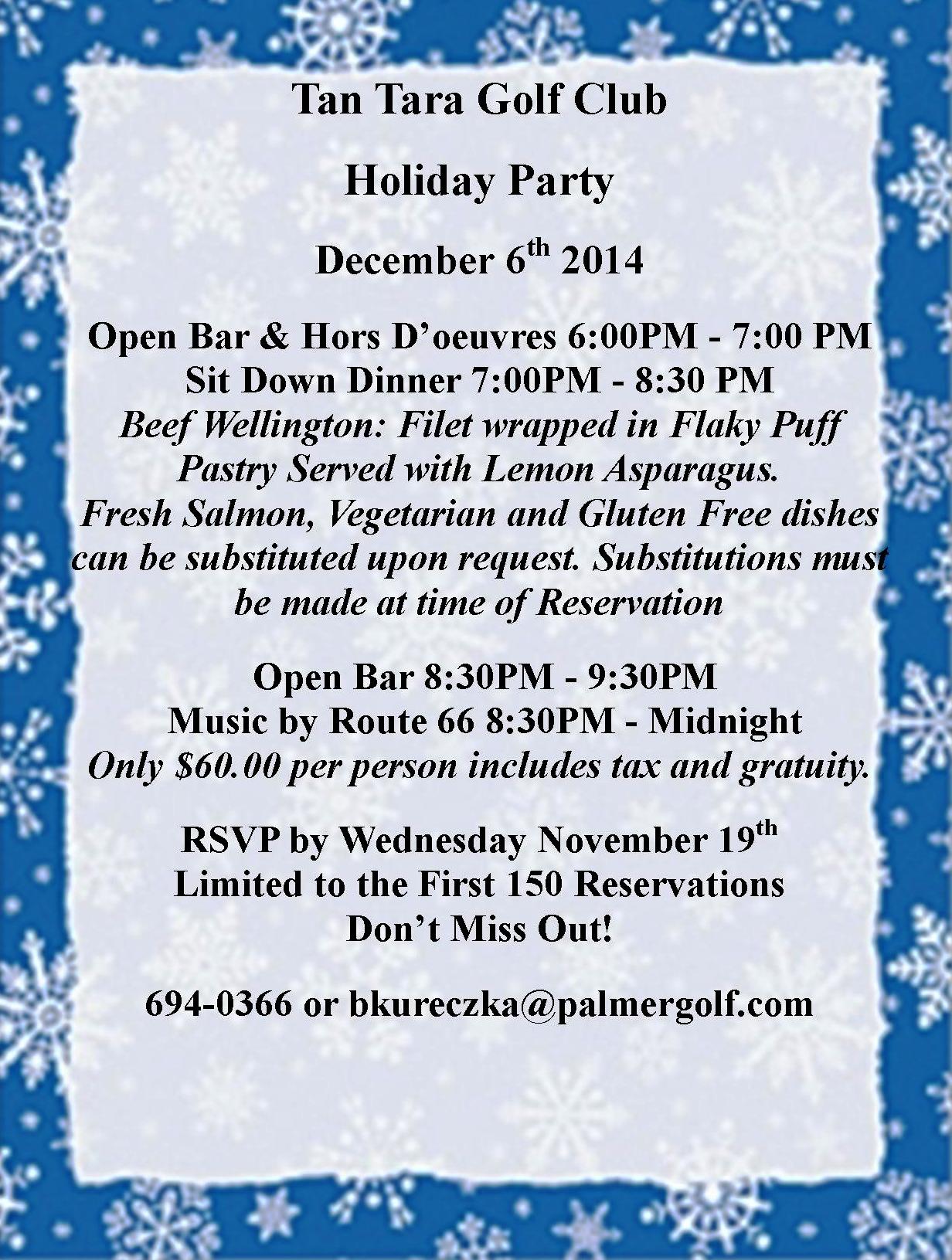 Click Here for you Nomination Forms for Your 2015 Board Of Governors!
Keep up on the latest news on our new interactive Facebook page!
Check Under Our Tournament Tab (Men's Club & Ladies Golf) for your 2014 Tournament Results!